The Children's Miracle Network Torch Relay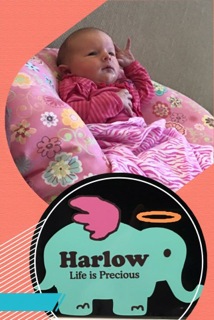 It's that wonderful time of year again. The Children's Miracle Network Torch Relay is upon us!! Every year we look forward to being part of an event that gives back to the community and helps bring some light into the World. We are so excited for an even bigger and better event at the Marriott Vacation Club, SurfWatch Resort!
The Torch Relay 5k will take place on Friday November 3rd with registration beginning at 4:30pm and the relay starting at 5:30pm. After the 5k run/walk Marriott's SurfWatch will host a fireside party with great food, fun activities for the kiddos, live music and a beer garden!
Last year the Spencer Family walked in memory and honor of their precious baby niece Harlow Spencer, who passed away from heart complications at just two weeks old. Harlow would have gone to a CMN hospital but sadly passed before they were able to transfer her. Harlow's short time on this earth will always be remembered and we are so touched and humbled to walk in her sweet name.
The donations received help support Children's Miracle Networks mission to save and improve the lives of as many children as possible. No better way to kick off the season of giving than supporting CMN by donating to Team Harlow (Torch Relay Donation Page). Let's help Marriott SurfWatch surpass their awesome goal of $50,000!