Cheers! It's Cocktail Hour!
While the ceremony and the reception are the two wedding events that most guests are excited for, there is an hour tucked between the pair of main events that should not be over looked. Cocktail hour! Cocktail hour is the perfect time to show your personality and get your loved ones excited for the celebration that will follow.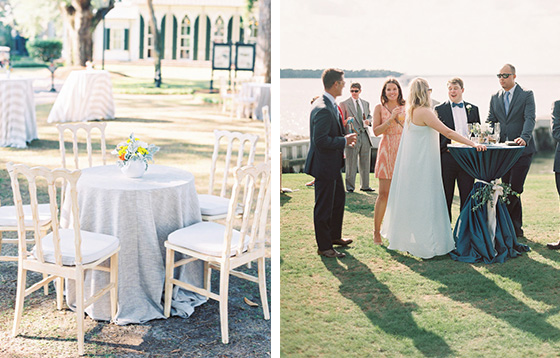 The ladies of Spencer Special Events encourage the use of a fun linen for cocktail hour! The linen can definitely be different than the formal linen used for the reception. We love to use exciting colors and patterns, while mixing and matching linens between high and low cocktail tables.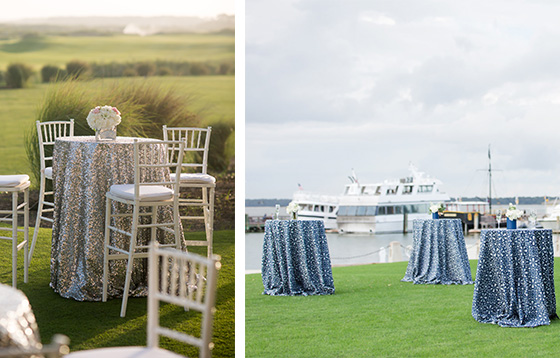 Lounge furniture can dress up a cocktail hour space. Sofas and cushioned chairs create a comfortable yet unique place for guests to gather while sipping on their cocktails. Depending on the venue, the cocktail hour space is typically open during the reception so the lounge furniture can be put to use throughout the evening.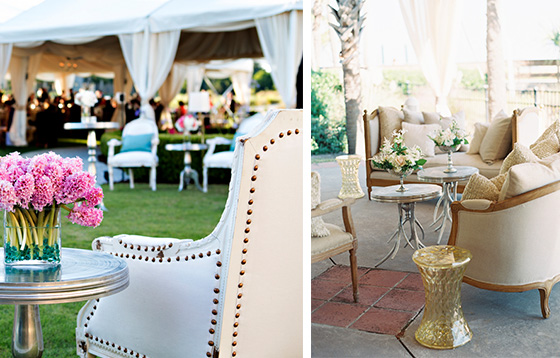 Music for cocktail hour varies for every wedding and is up to your personal preference. There are many options such as a string trio, a few members from your reception band, or a prerecorded playlist played through a speaker system. One of our favorites is a local Gullah gospel choir - they always get the party started and guests love the southern detail!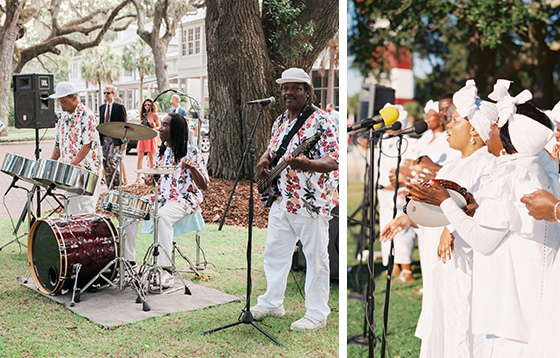 It is no surprise that guests are looking for a drink when arriving to cocktail hour. Add your special touch by creating signature drink for your wedding! We love to use creative signage to explain your favorite drink to your friends and family. Cocktail hour is also a great time to incorporate custom napkins with the couple's new last name or monogram.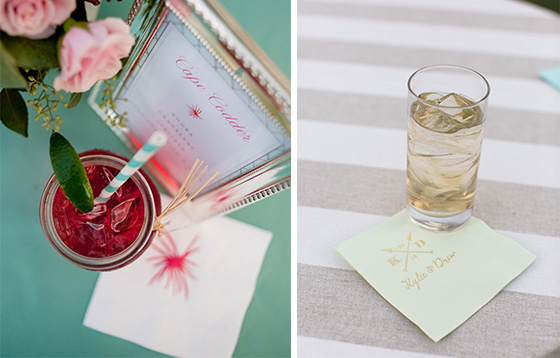 Cocktail hour is the perfect time to display escort cards so guests know where to be seated when entering the reception. Table assignments can be displayed on a single sign or individual cards. Escort cards are another way to integrate creative florals during cocktail hour. We have highlighted escort cards in a previous blog post you can find here!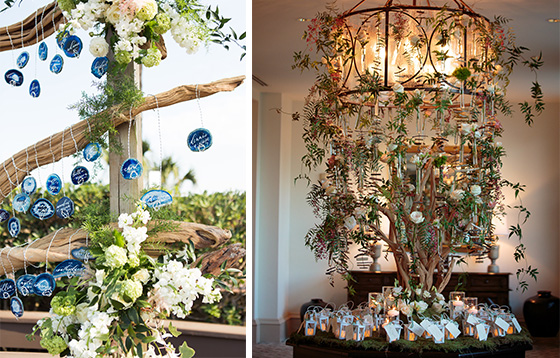 To hold your guests over until dinner, hors d'oeuvres are served throughout cocktail hour. These small bites can be butler passed or displayed. When selecting hors d'oeuvres we suggest considering choosing a variety of foods that are easy to eat in one bite adn that are not too messy. This is another moment to add details of the Lowcountry by using local seafood and other snacks special to the area.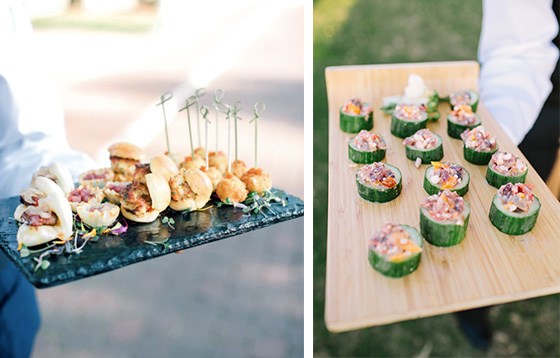 Cocktail hour gives guests time to socialize and get the party started prior to the reception. This part of the evening is completely unique and helps to further showcase the personality of the newly married couple. Have fun with your cocktail hour design! Cheers!!