2018 Year in Review
It's time for our favorite blog of the year, a recap of all of the fabulous Weddings from 2018!! What an amazing year 2018 has been with the most gracious clients and incredible team of vendor friends!! We can't thank everyone enough for providing us with so much bliss through out our year! Thank you for being part of our SSE Family!
Jen & Cole
Venue: Montage Palmetto Bluff
Photography by: Carrie Elizabeth Photo
Jen and Cole kicked off the start of the year with an intimate family affair. They exchanged their vows in the charming May River Chapel and then had coffee refreshments on the lawn served fresh by Corner Perk. We loved that Jen and Cole shared a dance under the Oaks along the May River! Jen and Cole exchanged the most heartfelt vows and exchanged the sweetest looks of love throughout their celebration.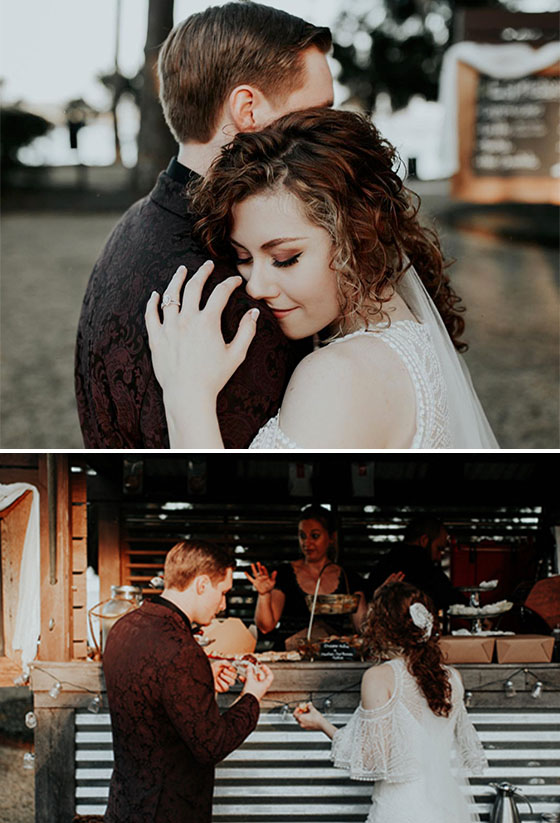 Hilary & Andy
Venue: Palmetto Dunes
Hopkins Photography
Not only did Hilary and Andy have a beautiful tented reception on the Arthur Hills Driving Range, but Annie had the of privilege of being the Maid of Honor! SO fun!! Hilary designed all of her paper goods (love!!) and used her family's silver for the centerpieces. Since Hilary and Andy are both locals most of their guests knew each other, which made for a packed dance floor and a wonderful evening of fun!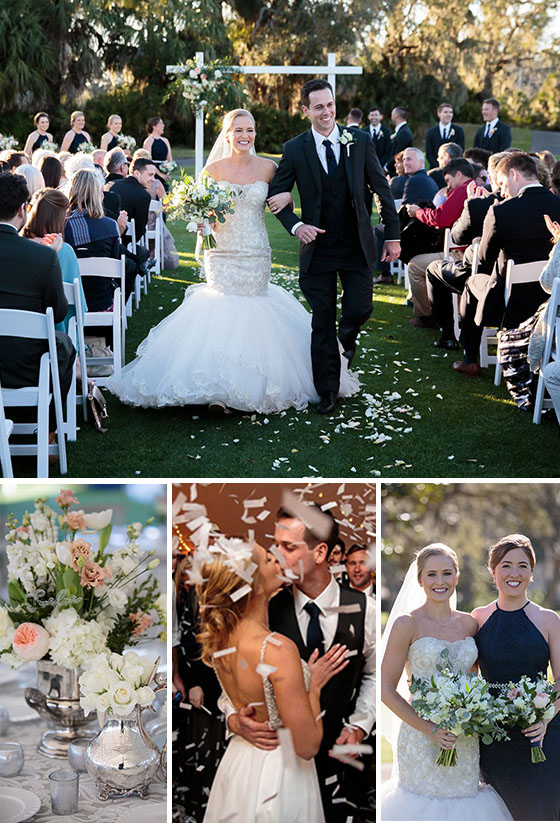 Karen & Pete
John Wollwerth Photography
Fripp Island
SSE went on the road this Spring to a hidden gem, Fripp Island. We had so much fun exploring the Island and working with Karen and Pete to plan a fun activity filled weekend for their guests. Karen had every detail covered with the most precious beach décor. Karen and Pete's happiness was contagious!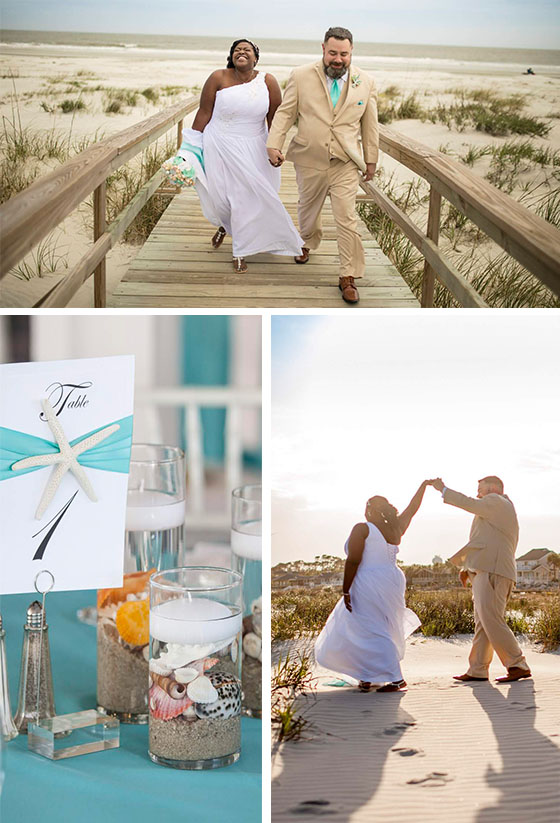 Margaret & Alden
Venue: Montage Palmetto Bluff
Virgil Photography
What a wonderful weekend Margaret and Alden planned for their guests at the Montage Palmetto Bluff. They said their I do's in the charming May River Chapel with the prettiest greenery accents hanging above. We loved their Reception with the gold details, natural wood tables and the show stopping hanging floral install by our dear friends from EmCreative floral.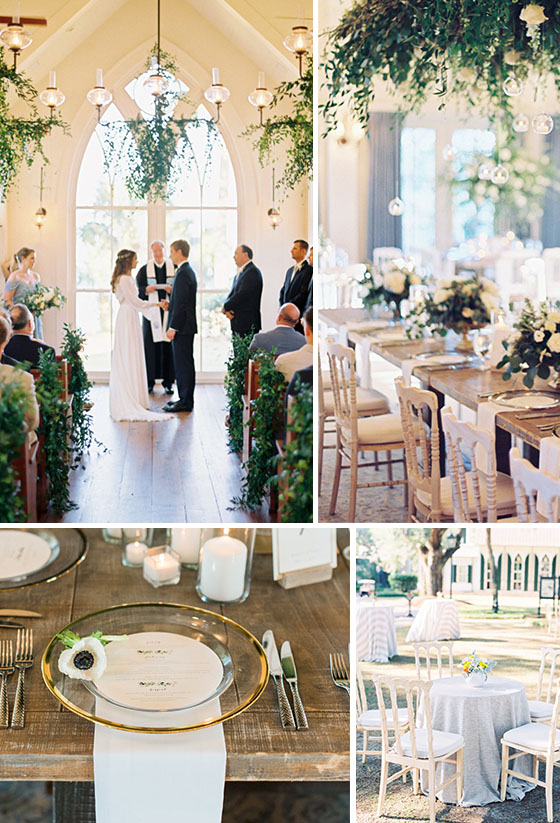 Caroline & Matt
Landon Jacob Photography
Sea Pines Resort
Pops of French blue and rattan soft seating made for a chic preppy affair on the 18th Lawn of Harbour Town Golf Links. Caroline and Matt had the prettiest Sperry Tent with beautiful floral details. The Voices of El Shaddai surprised the guests with their powerful voices and it sure was an Oh Happy Day!!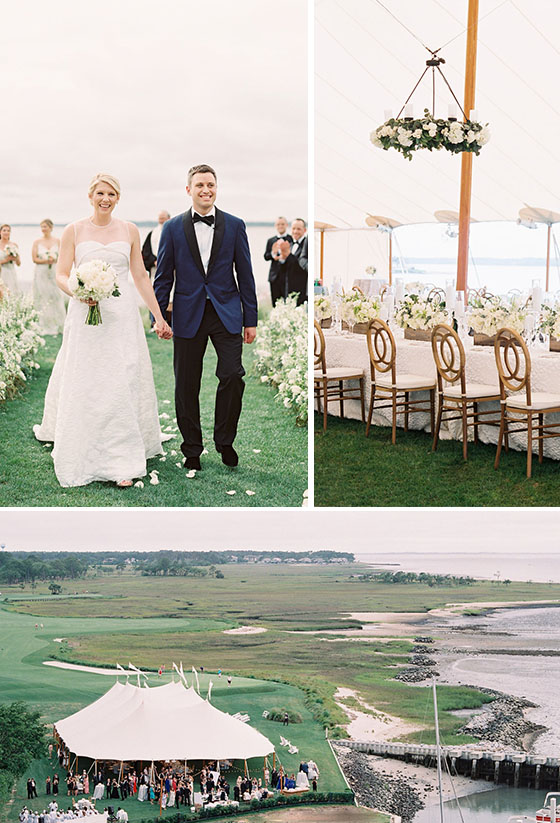 Sara & Matt
Carrie Friesen Photography
Venue: Sea Pines Resort
Sara and Matt said their vows on the beach and their wedding party held puppies instead of flowers, yes puppies!! With their love of animals, and Sarah being a Vet it was only fitting that they included their 4 legged friends. The puppies were from Jasper Animal Rescue Shelter and we love that they included this act of kindness. Guests moved inside to the Atlantic room which was full of blush and gold décor and danced the night away!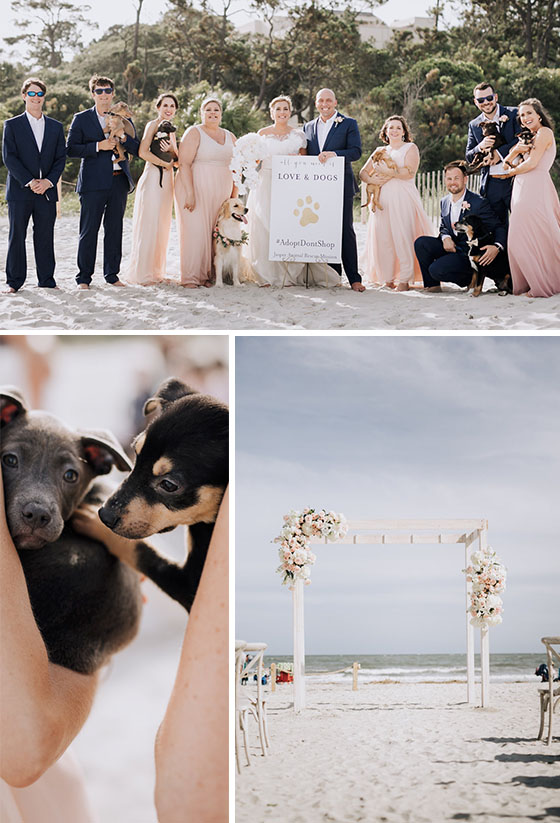 Amanda & Will
Be Light Photography
Venue: Montage Palmetto Bluff
Amanda's dress= absolute perfection!! Amanda and Will planned the sweetest Ceremony with their Pastor marrying them and a Groomsmen leading a beautiful hymn. We loved hearing sweet toasts of the couple, they were true testaments of how wonderful Amanda and Will are and their infectious love for each other. You could feel all of the guests love for Amanda and Will as they celebrated the couple with excellent food and fabulous dance moves! We absolutely adore you and your families!!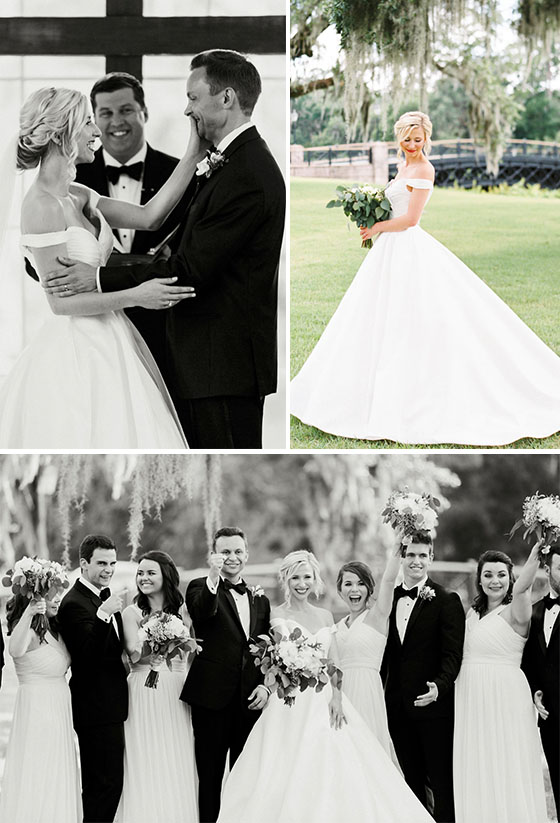 Pam & Jim
Carrie Friesen Photography
Venue: Private Residence
Talk about an absolutely stunning Low Country setting! We can't get enough of this intimate celebration and beautiful table settings complete with a gorgeous custom monogram designed by Emily McCarthy that was a gift to the groom from his thoughtful bride. We also loved partnering with FARM to create a delectable menu for the family to experience.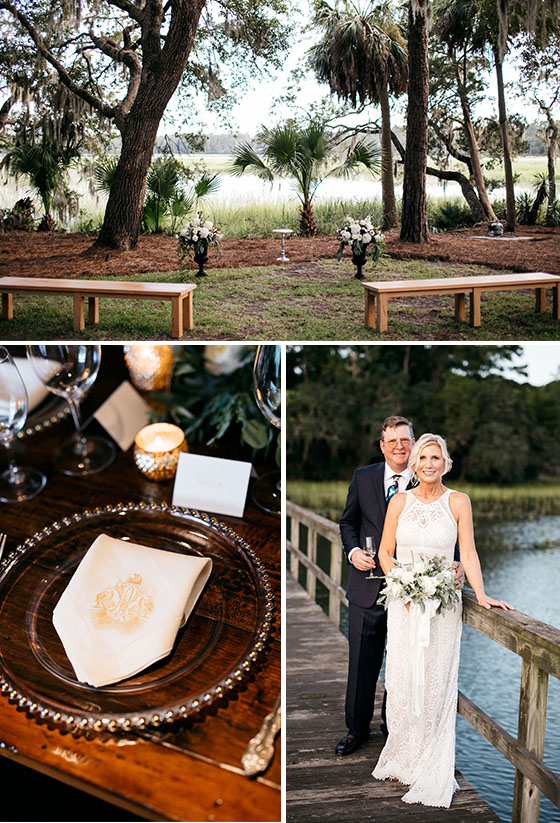 Haley & Ryan
Ivan and Louise Photography
Venue: Sea Pines Resort
Haley and Ryan held their Ceremony at the iconic Liberty Oak tree, one of the Groom's favorite places and the Groom's parents even surprised the darling couple with a live painter of the Ceremony! Harbour Town Clubhouse was transformed into an enchanting romantic evening with hues of pink, burgundy and candlelight, straight out of a fairytale!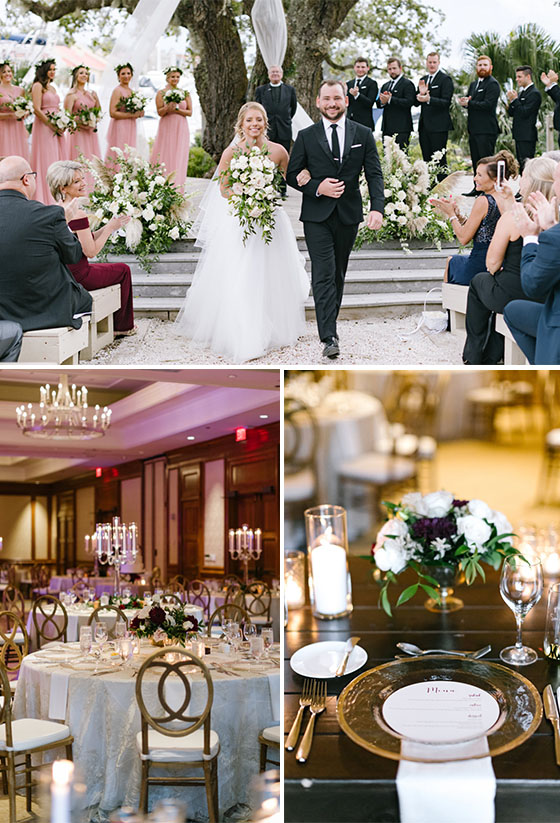 Grand Opening of Timbers Resort
Donna Von Bruening Photography
Kiawah Island
We had the true honor and privilege to plan the Grand Opening of one of Timbers Resorts newest properties, Timbers Kiawah on Kiawah Island. Timbers Kiawah is a stunning beachfront property with the most loveliest blue tone interiors designed by the ever so talented J Banks Design Group. We had so much fun making the Grand Opening a family affair and playing with all of beach chic design. We know everyone that steps foot on Timbers Kiawah will be amazed by the beauty and impeccable service.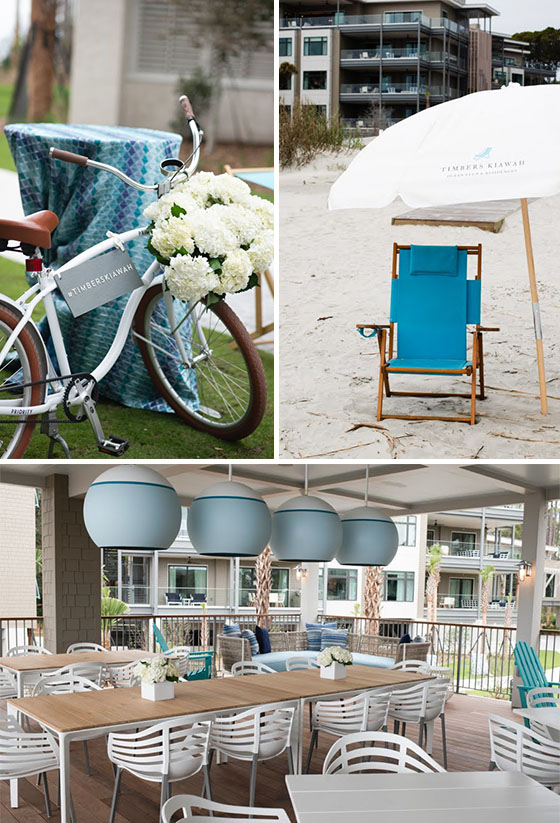 Alex & Jason
Venue: Sea Pines Country Club
Hopkins Studios
Alex and Jason had a perfect clear November day to say I do on the 18th Fairway of Sea Pines Country Club. Alex was in a stunning designer gown and we loved the rich fall colors. A Floral Affair created beautiful florals and integrated unique fruit into their designs. Guests danced the night away under a canopy of lights. We loved helping plan the weekend events with Alex, Jason and their entire family!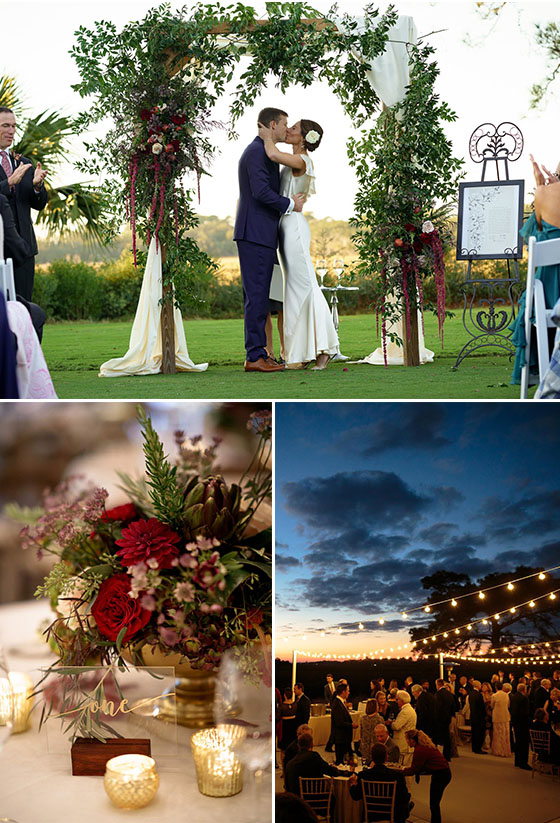 Hayley & Ethan
Venue: Colleton River Plantation
Landon Jacob Photography
It was winter wonderland for SSE!! We loved transforming the Nicklaus Clubhouse with elegant draping, rich navy accents, and greenery hanging from the chandeliers. Hayley and Ethan looked fabulous in their formal attire and we could not have had a prettier evening! Hayley and Ethan had every detail covered including hand painted ghost chairs for cocktail hour, light up tambourines and shakers to kick off the dance party and the tastiest Alljoy donuts at the end of the night!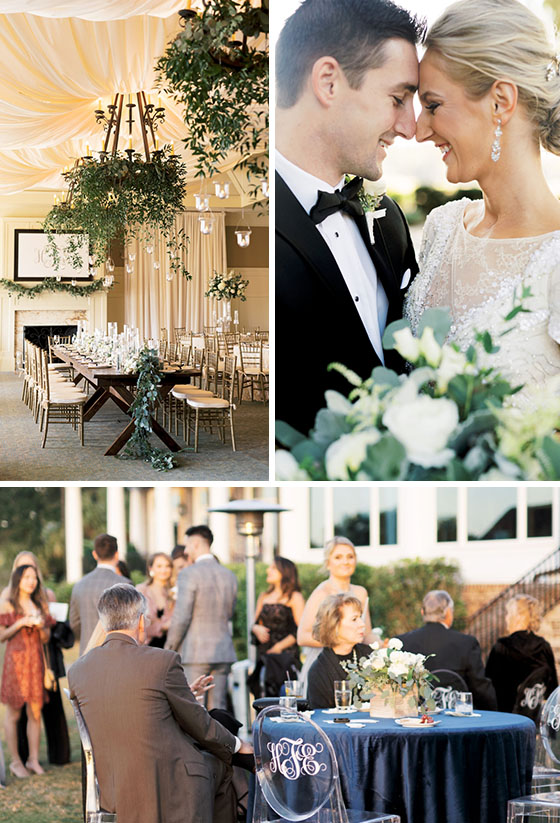 Emily & AJ
Sea Pines Resort
Caroline Ro Photography
Sneaking in the last day of 2018, was Emily and AJ's fun New Years Eve soiree! Guests dined and danced overlooking the Ocean at Sea Pines Resort Beach Club. The room was filled with glitz, glam and love as they toasted the New Year with an after party at Ocean's Lounge. What a way to end the year and begin 2019! Congratulations Emily and AJ!!
We can't wait to see what's in store for 2 0 1 9 !
Lots of love and Cheers, SSE