2017 in Rewind
Hard to believe 2017 is coming to a wrap?! Another amazing year and another year of growing the SSE Family. We are so blessed to work with loving couples, wonderful families and amazing vendors that become part of the SSE family. We can't thank y'all enough for providing our year with so much JOY!
Kylie and Drew
Venue: Old Wide Awake Plantation, Charleston
Sweet Kylie and Drew were set to have their Vow Renewal Oct. 2016, but Hurricane Matthew had different plans. They did not let the change in venue or season ruin their celebration! They turned their day into a lovely spring affair and even passed Hurricane cocktails!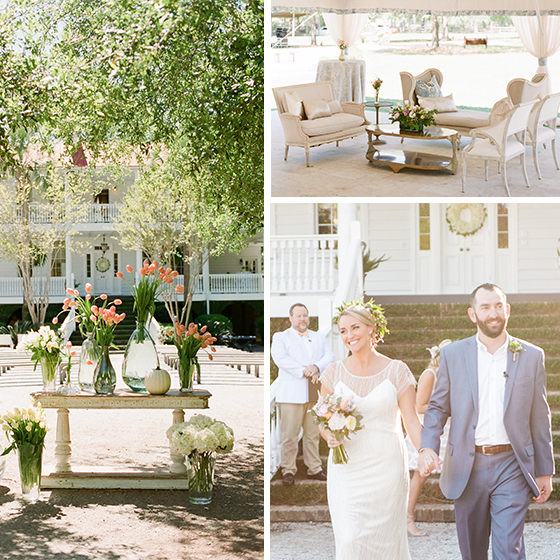 Photography: Ashley Seawell Photography
Kathryn and Mark
Venue: Montage Palmetto Bluff, Bluffton
Kathryn and Mark had every single detail down to a sweet southern "T". A Sail Cloth tent overlooking the May River made for a stunning backdrop. We loved working with their blush and copper tones to design an intimate setting. They created a memorable and thoughtful celebration and ended the night with a confetti blast!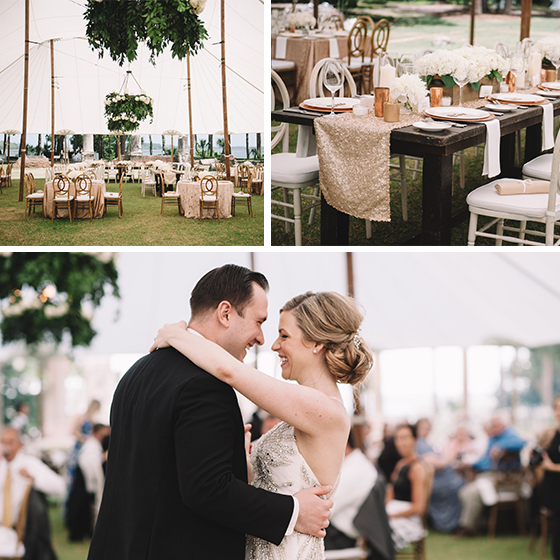 Photography: Jennings King Photography
Amy and Taylor
Venue: The Westin Resort, Hilton Head Island
Amy and Taylor's playful personalities made for such a fun weekend! Since they are High School sweethearts it was such a pleasure to see their friends and family come together to rejoice in their love for one another. Amy and Taylor's guests were able to enjoy the weekend festivities as well as spend some time relaxing on the beach!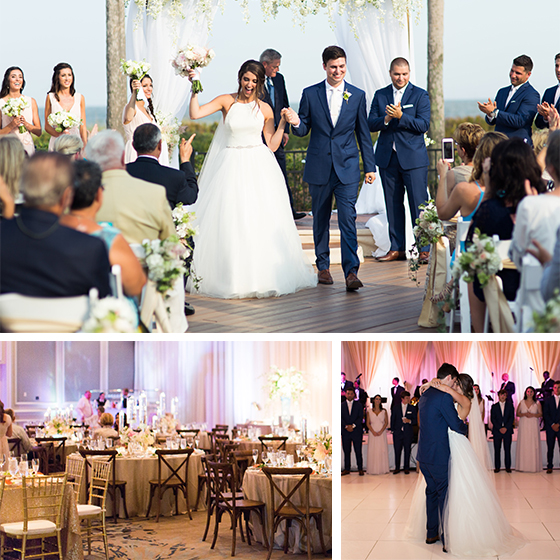 Photography: Captured by Mari
Katie and Matt
Venue: Port Royal Clubhouse, Hilton Head Island
Katie and Matt's wedding was full of energy. We loved that they tied in their home of New Orleans with a traditional second line led by the brass section of their band. Everyone paraded into the transformed Clubhouse and never left the dance floor! Ivory's, gold and a touch of blush made for such beautiful décor.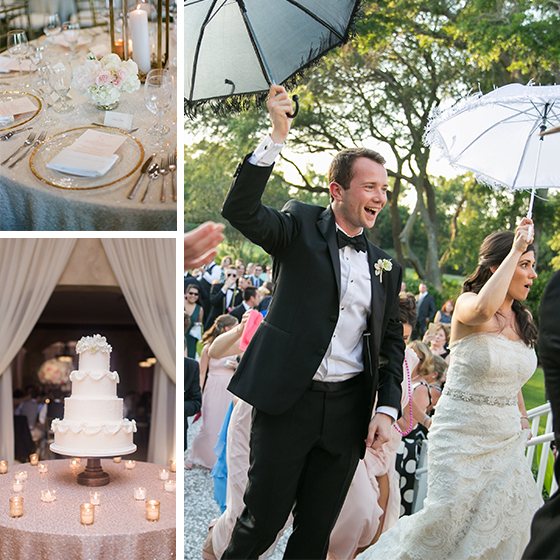 Photography: Ashley Seawell Photography
The Westin Grand Ocean Terrace Gala and Unveiling
Venue: Grand Ocean Terrace, The Westin Resort Hilton Head
We had the privilege and honor to plan the unveiling of the Westin Hilton Head Island new premier event venue, The Grand Ocean Terrace. The Terrace is beautifully designed to showcase the low country and highlight unobstructed views of the Atlantic Ocean. We loved watching the excitement as special guests entered the venue for the first time. We can't wait to plan fabulous events in this lowcountry chic space!
Photography: Savannah Wedding Photo
Colleen and Doug
Venue: The Omni Resort, Hilton Head Island
The Shorehouse at the Omni Resort is a wonderful beachfront venue, which was the perfect place for Colleen and Doug's summer wedding. Their guests had the delight of watching the sunset over the beach while listening to the surprise performance of the Voices of El Shaddai. Colleen and Doug never stopped smiling throughout the evening! Oh, Happy Day!!
Photography: Donna Von Bruening Photography
The Reuben Family
Venue: Hampton Hall, Bluffton
What an amazing Bar Mitzvah! Jared's love of roller coasters became the theme of the celebration! He handmade intricate roller coaster centerpieces (that actually moved, flipped and turned!!) They had numerous activities for guests to indulge in, including riding a roller coaster simulator! The sweets table was off the tracks, offering every candy you could think of, pies, cakes, and ice cream oh my.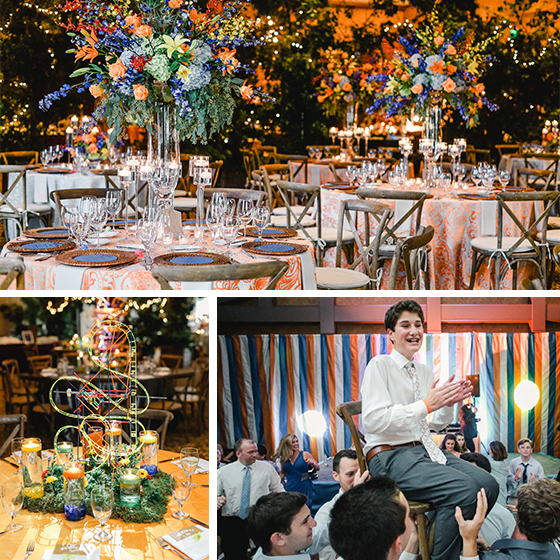 Photography: Landon Jacob Photography
Kayla and Garrett
Venue: Montage Palmetto Bluff, Bluffton
What a vision Kayla and Garrett had for their guests during their wedding weekend. They kicked off the festivities with a food truck and projected a live MLB game, boarded the Vagabond for a cruise to have lunch at Skull Creek Boathouse, and had a wedding eve celebration at Morelands. We loved how the Colorado residents integrated their love of the outdoors, home and baseball into their big day!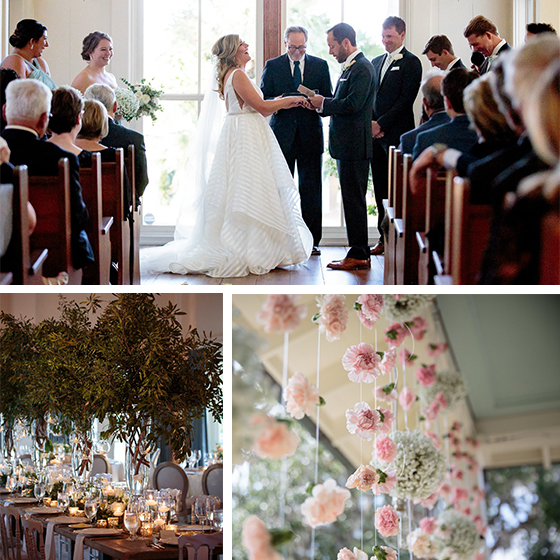 Photography: Hopkins Studios
Lisa and Ryan
Venue: Colleton River Plantation, Bluffton
The view from the Pete Dye Clubhouse does not get much better! Lisa and Ryan took full advantage of the gorgeous grounds! They had their ceremony in front of an oak tree and cocktail hour on the veranda to view the Colleton River. After guests finished dinner, they were escorted down to a lounge and dance tent. Since most of the ladies were former members of the Duke dance team, you bet the dance floor was packed!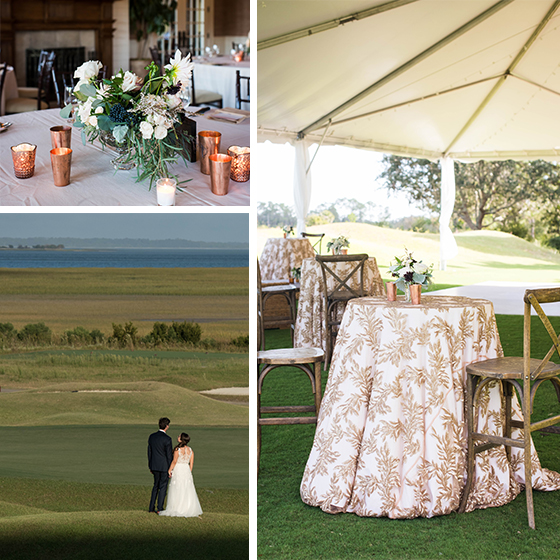 Photography: Donna Von Bruening Photography
Lea and Max
Venue: The Sea Pines Resort, Hilton Head
Lea and Max exchanged their vows under the iconic Liberty Oak tree with the Harbour Town Lighthouse in the distance. We loved that Lea's Mom (sweet Miss Betsy) performed the ceremony it was so personal and special. Guests enjoyed cocktail hour from the rooftop terrace at the Sea Pines beach club and then were led into the Atlantic room for an intimate contemporary reception. Cute Lea and Max made sure their guests had a magnificent evening.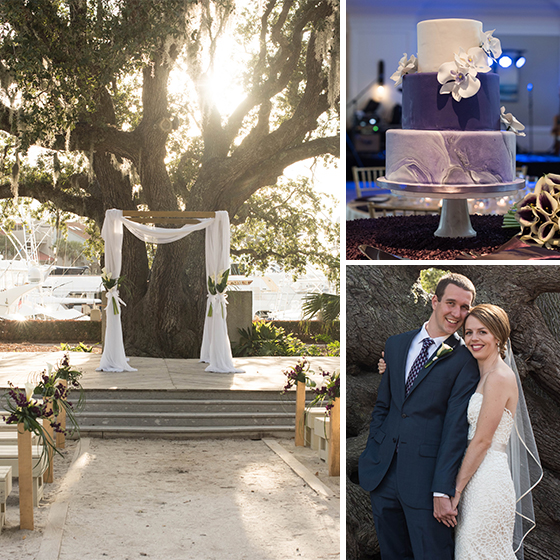 Photography: Donna Von Bruening Photography
Katie and Michael
Venue: The Sea Pines Resort, Hilton Head
Last but certainly not least, the fabulous wedding of Katie and Michael! This November wedding was full of rich fall shades and textures. Katie and Michael had a beautiful day to say I do on the 18th Lawn of Harbour Town. After a jazzy cocktail hour underneath café lights, guests found their table assignments on oyster shells hung from an amazing driftwood tree handcrafted by our dear friends from A Floral Affair. Guests showed their love and dedication by baking thousands of cookies for this Pittsburgh couple!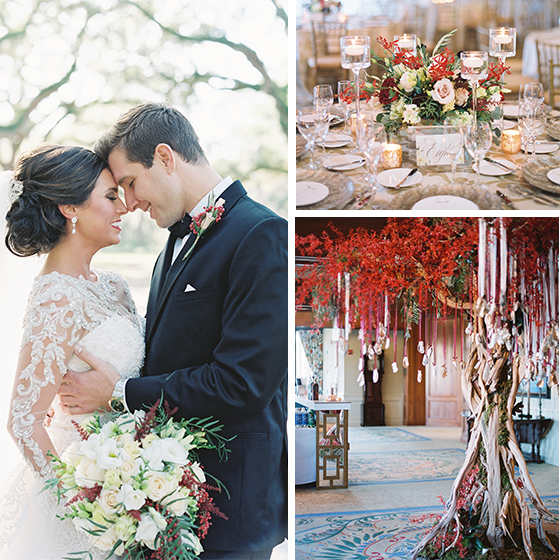 Photography: Landon Jacob Photography
We have truly been touched by each and everyone one of you this year and wish everyone a happy and bright 2018! Cheers!!